Exxaro and the Gordon Institute of Business Sciences' (GIBS) Entrepreneurship Development Academy (EDA) are proud to have hosted the final graduation ceremony for Contractor Development Programme cohorts, which took place recently at the GIBS campus in Johannesburg.
This year's graduation ceremony saw 49 companies being represented by 52 graduates, which proves Exxaro's commitment to help develop sustainable enterprises for its host communities and suppliers. Through this programme, an entrepreneurial spirit blossomed amidst a culture of innovation and social change.
To empower people to create sustainable impact, this programme not only helped promote and support the advancement of local Exxaro suppliers through business education, management and technical skills but it also empowered participants to acquire the industry knowledge, skills, attitudes, and values required to make their businesses more competitive, and to respond to the challenges of the economic environment.
Executive Head for Stakeholder Affairs, Mzila Mthenjane says "Our ESD initiatives are an integral part of our socio-economic development especially for our host communities and local suppliers. Our partnership with GIBS exemplifies our goal of contributing to the country's economy by boosting job creation and skills development within local communities".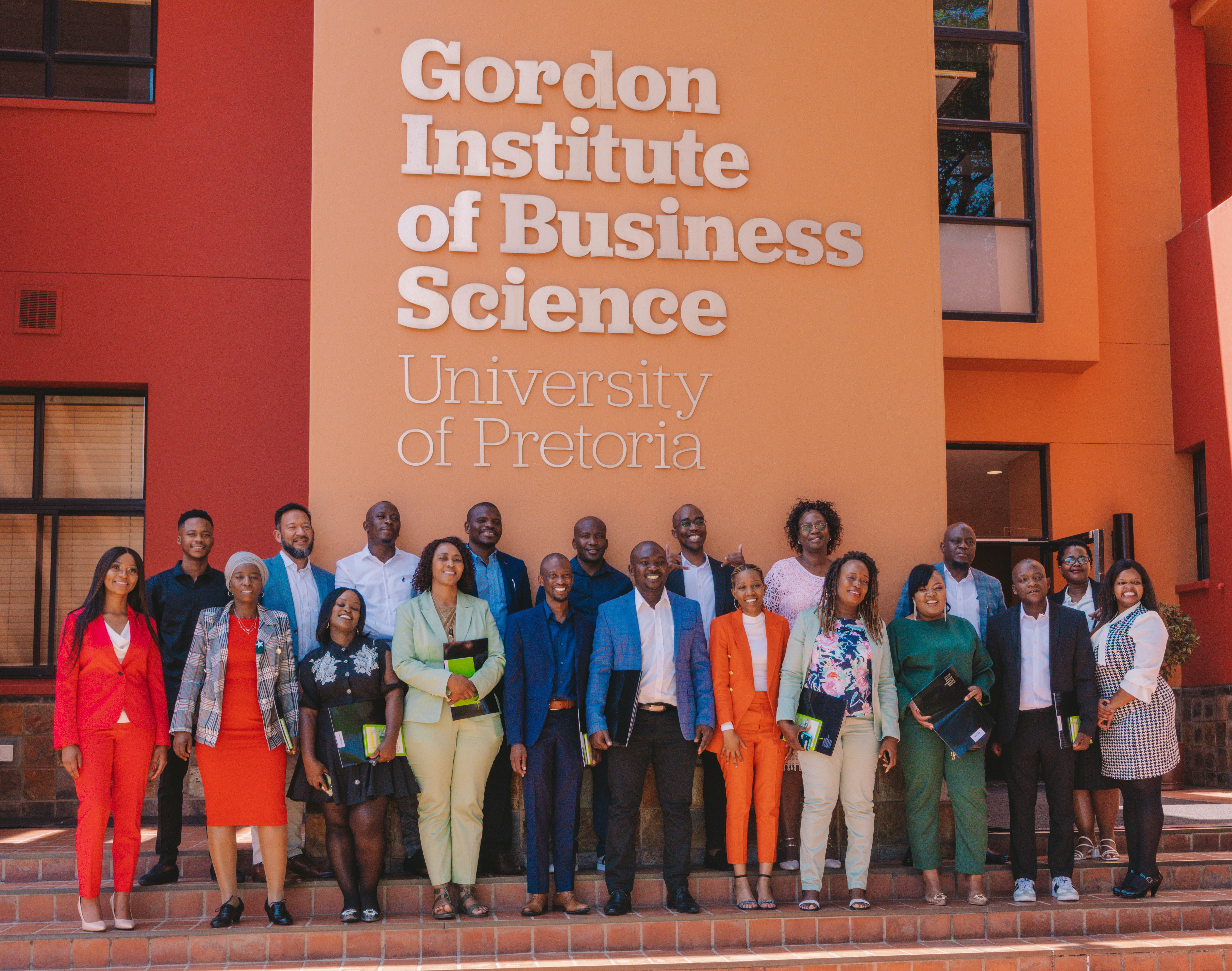 The scope of the programme covered four primary domains, namely, leadership, entrepreneurship, people management, and business management practices. Furthermore, active mentorship was an integral aspect of the programme, and entrepreneurs were matched with individual mentors based on their unique needs. Throughout the course, participants worked on achieving practical learning outcomes in a setting that combined expert facilitators, relevant content, and a blend of face-to-face and online learning.
Miranda Hosking, Managing Executive for Social Education at GIBS, says "This programme provided a unique blend of accredited and customised content, thus giving participants the opportunity to exit with points toward an NQF 5 qualification, while exposing them to current, best-in-class thinking and practice in business, mining and related sectors. We are incredibly proud of the growth we've seen in these enterprises and are looking forward to the continued and enhanced contribution they will make to the economy."
"Exxaro's ethos is rooted in the empowerment of the people and communities that are invaluable to our operations. The success of this programme equipped small business entrepreneurs to help mitigate socio-economic challenges," says Lusapho Njenge, ESD Manager at Exxaro.