Exxaro's Grootegeluk mine donated a 10000-litre water truck to the Lephalale local municipality to alleviate water supply challenges to the area, demonstrating the company's strong commitment to its host communities.
According to statistics from the Lephalale Integrated Development Plan 2020/21, in Lephalale, one-third of households do not have access to water in the dwelling or yard but have to make use of community standpipes. Statistics from the water service development plan show that approximately 43.1% of the rural population has access to water that falls within the RDP distance.
Grootegeluk General Manager, Ronaldt Mafoko notes that access to clean water is a basic human right and his team could not stand by while the community struggled.
"Our role as a business is to partner with the local municipalities to assist where possible and to help improve the lives of those around our operations. Addressing the water challenge in these communities is one such initiative. This water truck will give our local people access to portable water, which is a necessity for their daily survival and, most importantly, for our fight against the COVID-19 pandemic."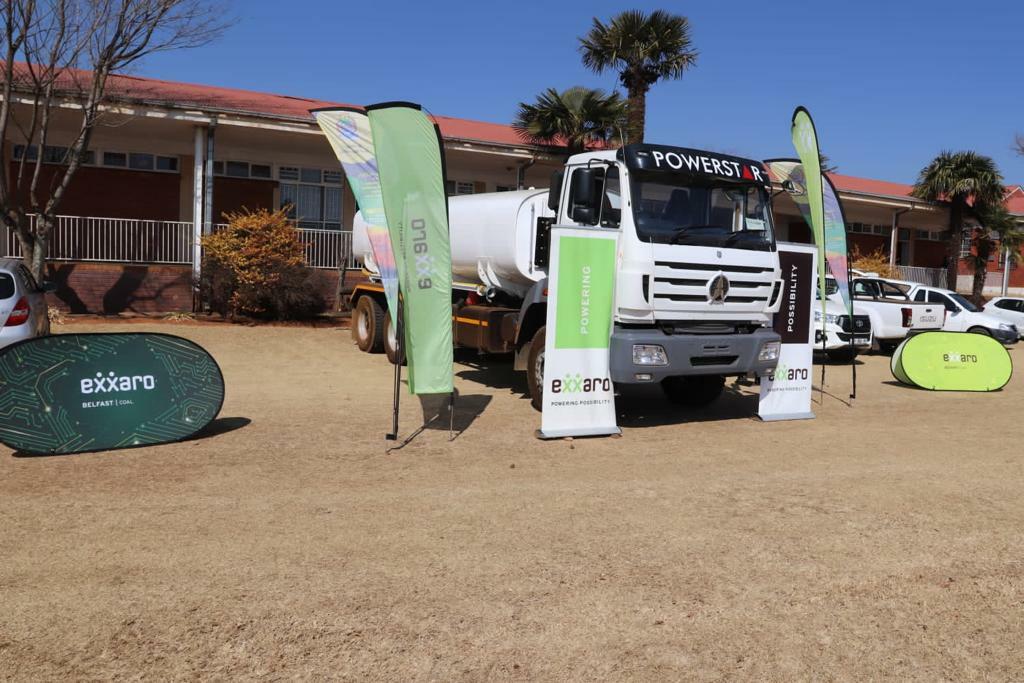 This donation will increase the municipality's capacity to distribute water to various villages around Lephalale. Mayor of Lephalale Cllr. Jack Moloko Maeko, who was present at the handover ceremony, noted that the R1,2-million truck would be an invaluable resource for the communities of Lephalale.
"The donation could not have come at a better time – water is life and at the centre of fighting the Covid-19 pandemic. Access to clean water by the most vulnerable community members can go a long way in reducing the number of infections."
Maeko said Exxaro's role in assisting communities was pivotal to local economic development and he encouraged the company to accelerate its other community assistance projects that were currently underway.
Executive Head: Stakeholder Affairs for Exxaro, Mzila Mthenjane said helping to ensure access to clean water for host communities was a priority for the company.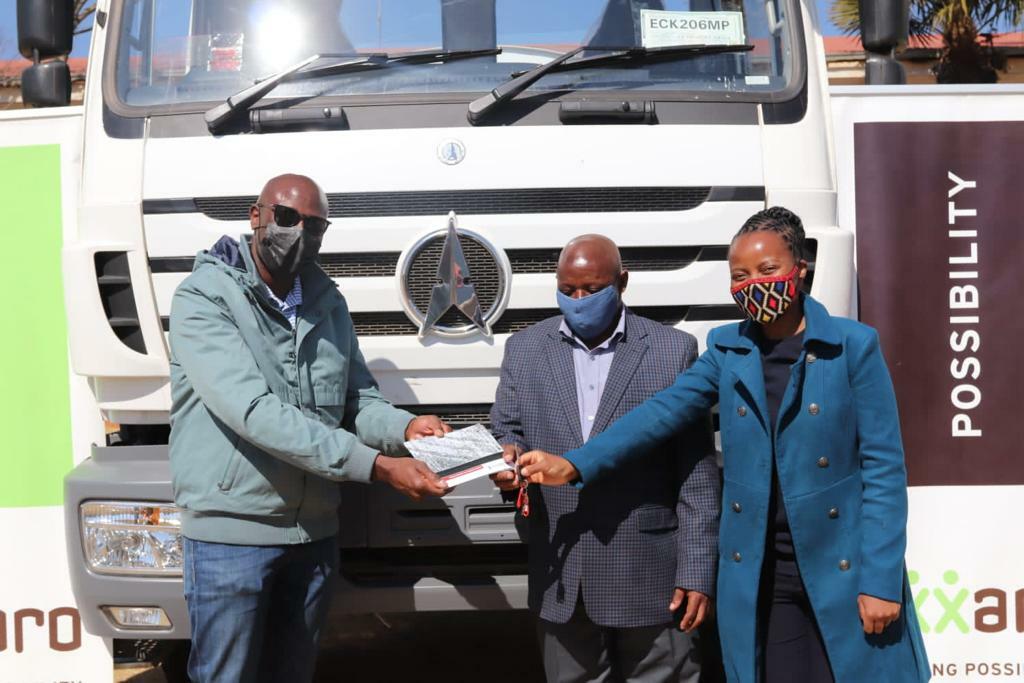 "As part of our Sustainable Growth and Impact Strategy, we are committed to improving the quality of lives for our host communities and broader society," said Mthenjane. "This specific donation is in line with the United Nations Sustainable Development goal of increasing the number of communities that have access to safe and affordable drinking water. It will go a long way to ensuring that the people here stay healthy."
He said Exxaro was committed to its journey to bring about positive change and power better lives in Africa and beyond.
1: