Black empowered and diversified resources company Exxaro is excited to announce the graduation of more than 100 youth from its Matla community as part of Portable Skills Training programme which was offered at its Matla Coal mine in Mpumalanga.
A total of 108 local youth recently graduated from the programme in which they had the option to be trained in basic electricity; plumbing and brick laying; motor mechanics; welding and boiler making and property maintenance.
The three-week course offered by Ekurhuleni Artisan and Skills Training Centre in Kempton Park, Johannesburg, provided learners with a solid platform to access job opportunities or even start their own small businesses.
According to StatsSA, the unemployment rate is 46% among young people aged 15 – 34 years, implying that almost one in every two young people in the labour force did not have a job in 2021.
Thabile Kumalo, Community Development Specialist at Exxaro Matla Coal said the initiative was part of the company's commitment to empower learners in its host communities through education and skills development. "We are proud that we are able to help shape the future of young people in our local communities, after all, they are the future leaders. I would like to encourage every young person who is part of this programme to continue working hard and believe that they have a bright future ahead."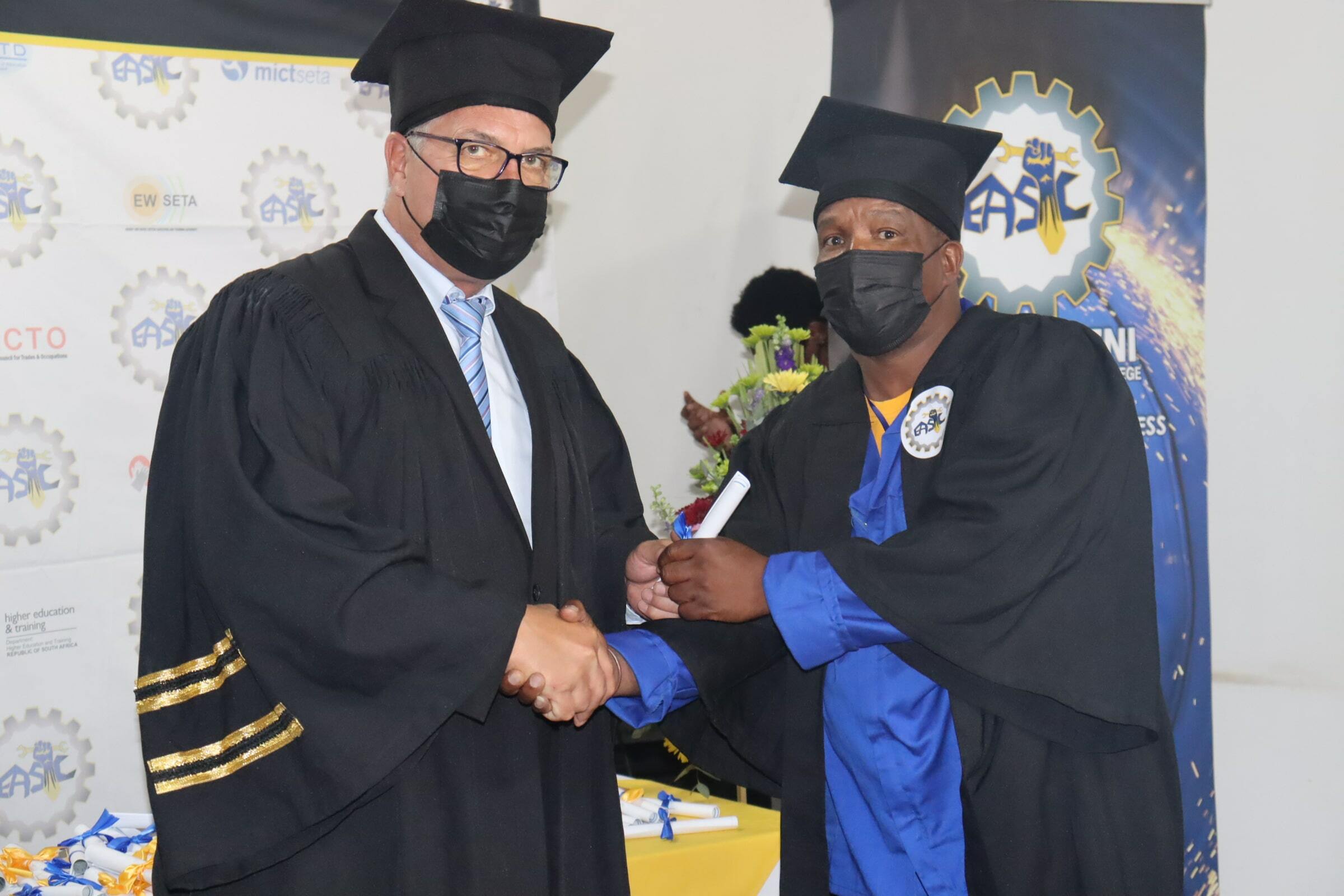 One of the graduates from the programme Bonisile Zulu, from Thubelihle in Mpumalanga, said the experience was life changing for the group. "22 October will go down as one of the best days of my life. I wore a graduation gown and received my certificate. This really means a lot to me as this qualification will go a long way to setting up my future. The portable skills training programme has not only given me hope but it has changed my perception about life."
Exxaro's Executive Head of Human Resources, Vanisha Balgobind, says one aspect of the company's values is to reduce core skills shortages in the mining industry. "Uplifting and empowering the youth in our host communities is one of our core priorities," says Balgobind. "We are committed to equipping our youth with the necessary skills to adapt to the ever-changing work environment. Skills development and education are vital to the future of our continent, and we take pride in partnering with our communities."
She notes that the company believes that education is a basic human right and a force for sustainable development. "Our decision to assist these young people was underpinned by the company's commitment to the United Nations Sustainable Development Goals and in this instance goal 4 which aims to ensure inclusive and equitable quality education and promoting lifelong learning opportunities for all."
Zulu says the opportunity has given her the confidence to seek ways that can help address the socio-economic challenges in her community. "I feel hopeful about my future since attending this training. I had lost self-confidence, and this training has lit some light inside of me. I am now positive about my life. I am thankful to Exxaro for this training opportunity, I see a light at the end of the tunnel," said Zulu.