Manketti Game Reserve, the pride of Exxaro's conservation and biodiversity efforts, is a 22,000-hectare biodiversity area around the mining company's flagship Grootegeluk Mine in Lephalale, Waterberg which optimises land use while protecting the mining operations sustainability.
The land was a cattle farm until 18 years ago when indigenous wildlife species were introduced. The thriving game reserve generates income from commercial hunting and game trading as well as accommodation provided by the Manketti Lodge.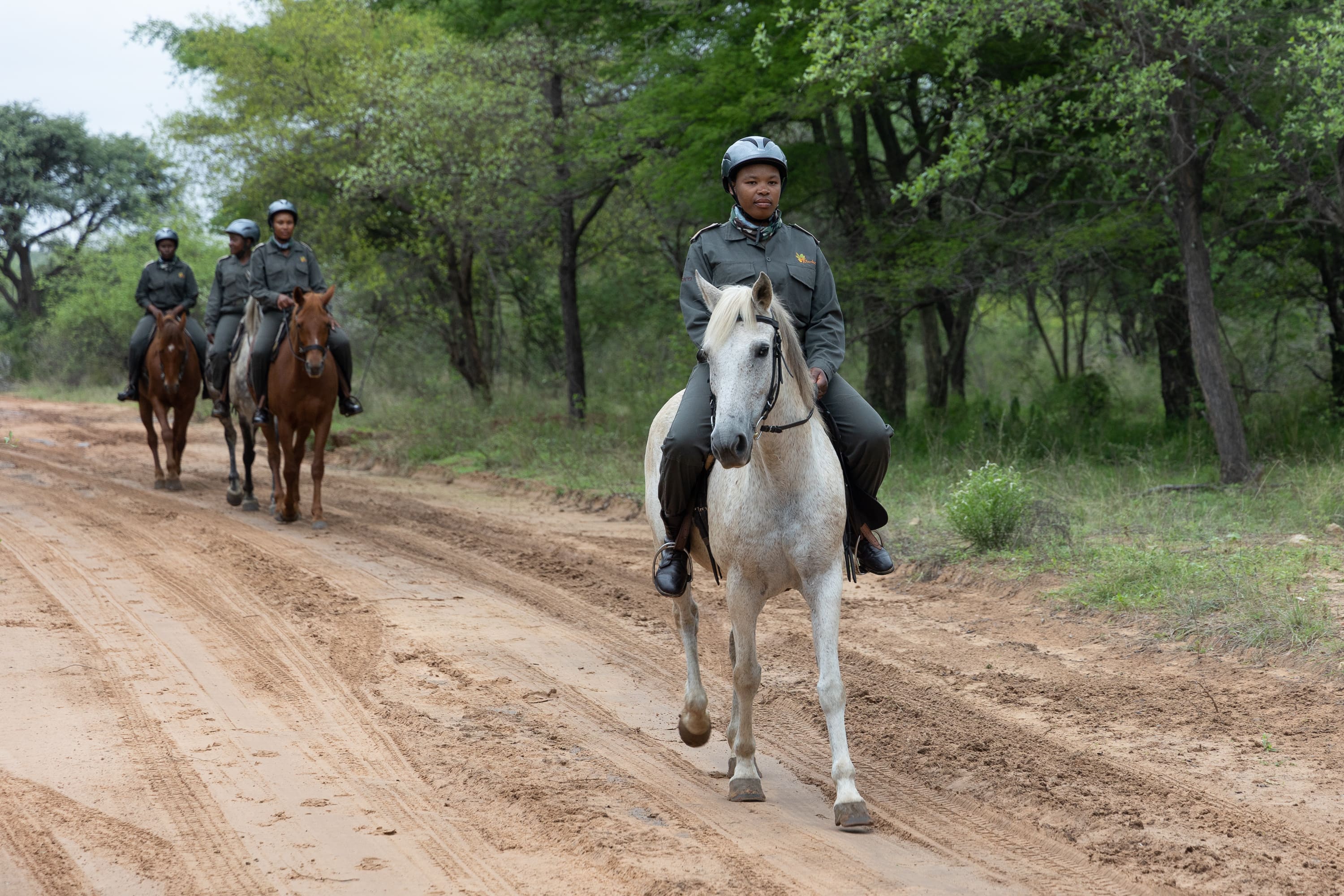 Exxaro is proud to have appointed Alice Maphafu, Angelina Nkgweng and Penny Maboyane as the first ever - female Mounted Field Ranger Unit in Africa, with Elelwani Mulaodzi as the Mounted Head Ranger who will lead the team under the supervision of the Manketti Chief Ranger. "This appointment is a significant milestone on the context of our diversity, equity and inclusion strategy for the group," says Exxaro's Executive Head for Sustainability, Mr Mongezi Veti.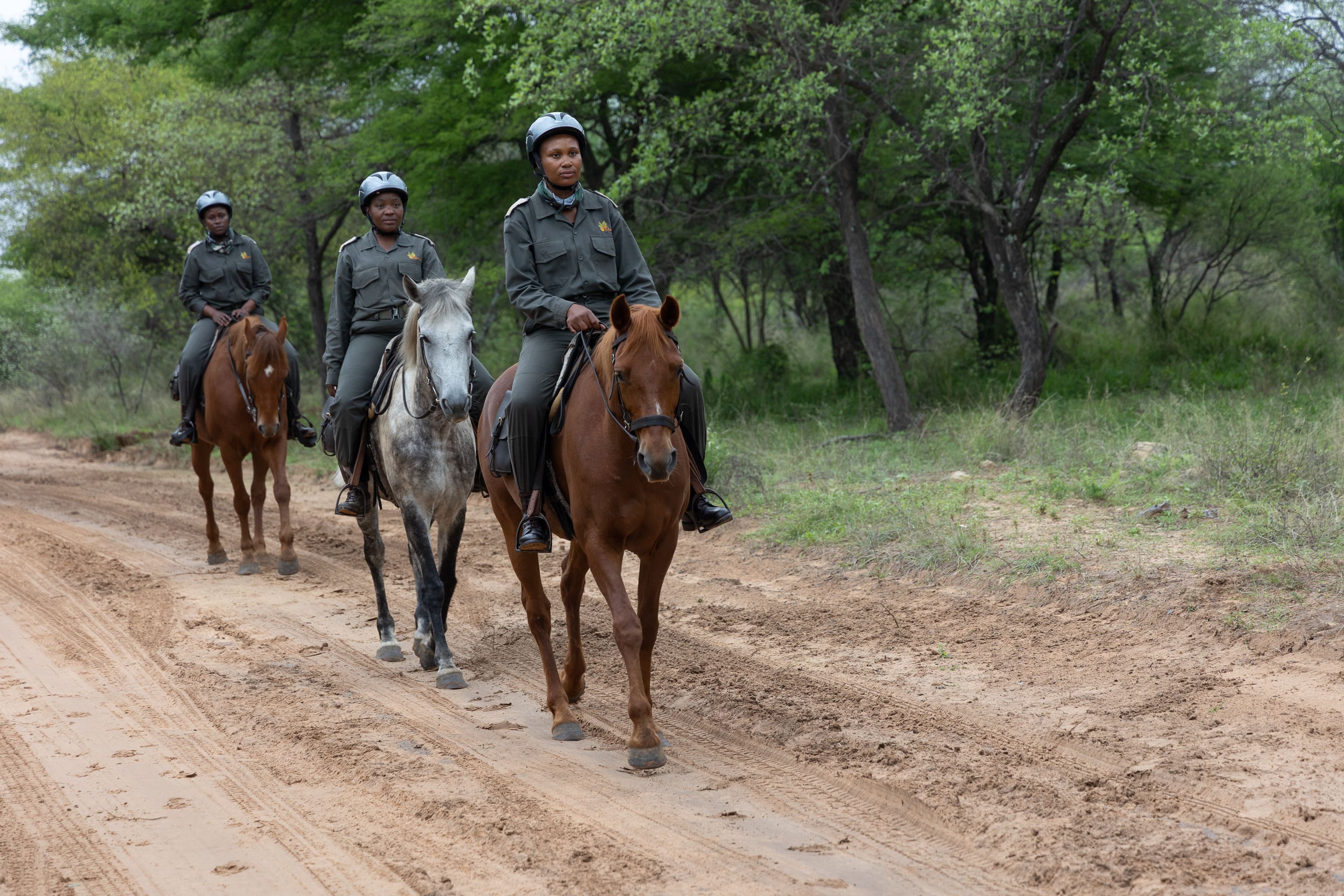 The decision to create this Mounted Ranger Unit was rooted in Exxaro's commitment to holistic and inclusive sustainable development. To better conserve the Manketti Game Reserve, a decision was made in 2018 to invest in a pilot project by having some of the Manketti field rangers patrol on horsebacks to reduce patrol costs and increase patrol and security effectiveness.
The success of the pilot project was such that Manketti decided to expand the mounted ranger unit in 2022, which further created the opportunity to employ female rangers.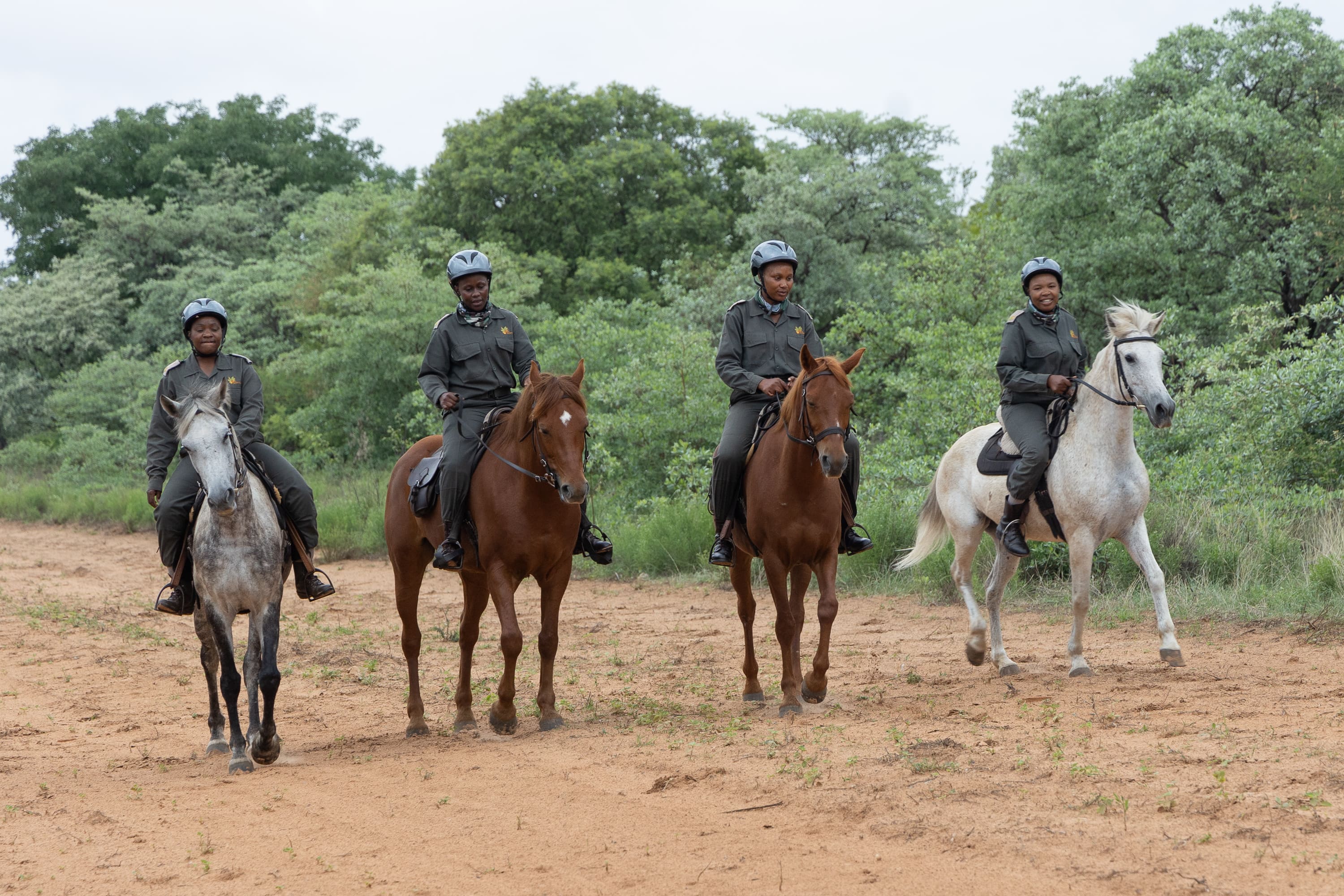 "The appointment, exemplary as the first all-women Mounted Ranger Unit in Africa, speaks to the actionable commitment, to foster a culture of women empowerment, equality, and inclusion. They will excel in their new positions – setting a great precedent for every institution out there to empower historically marginalised people in-order-to foster equitable and sustainable socio-economic prosperity," adds Mr Veti.